Autobahn Trucking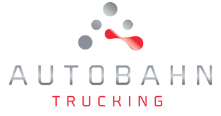 Moving forward, together.
Standing as one of the founding pillars of Autobahn Corp, Autobahn Trucking leads the way, exemplifying the values that have laid the groundwork for all our future Autobahn Corp endeavours.
To move forward, we must move together.
Recognising the need to develop dependable, sustainable transportation solutions was key to moving forward for ourselves, our customers and our world.
Working together, we were able to challenge ourselves to disrupt and bring forth new innovative changes in the field of transportation, building new standards in the process. We aim to move the world forward with greater velocity. Our presence has been expanded globally to increase the reach of unmatched innovative transport solutions around the world.
Our Business Locations
Central Kerala
North Kerala
South Kerala
Autobahn Trucking (Alappuzha)
Survey No. 350/3,, Thamallakkal Jn. North, NH66,, Thamallakkal P.O., Haripad,, Alappuzha, Kerala 690548
Autobahn Trucking (Trivandrum)
Near BPCL Pump, Lal Bagh Estate, 16th Milestone, Mele Thonnakkal P.O., Thiruvananthapuram, Kerala 695317